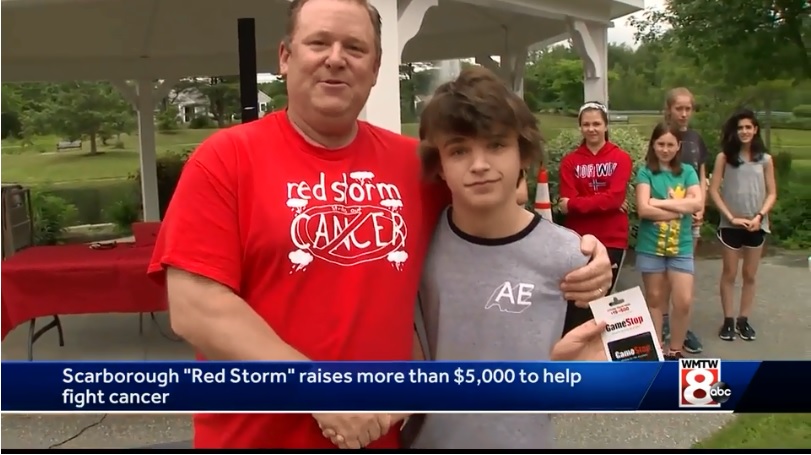 This spring, Scarborough Middle School students and teachers rallied together to challenge cancer in Maine. They hosted various fundraisers, including a student vs. teacher basketball game, a t-shirt competition and a walk. The efforts were led by cancer survivor, Doug Bennett, who is a long time Maine Cancer Foundation supporter.
The students dedication and enthusiasm raised over $5,500! 100% of the funds will go back into programs across the state to focus on prevention, screening and providing access to high quality care to all Mainers. We are so thankful for MCF champions like Doug and the entire Scarborough Middle School who share inspire others to make a difference in their communities.
To watch the WMTW-TV news story, click here. To learn more about hosting your own community fundraiser, click here.