In addition to our major fundraisers, our supporters rally behind us through individual donations and community fundraisers. We have been fortunate to welcome unique and creative fundraising efforts from supporters across the state doing everything from baking pies to climbing Mt. Kilimanjaro to help fund our work. Community fundraisers are a wonderful way for you to get involved, make an impact on cancer in Maine, and have fun while doing it. As always, 100% of the money you raise on our behalf stays here in Maine, helping to reduce the burden of cancer on our families, friends, and neighbors.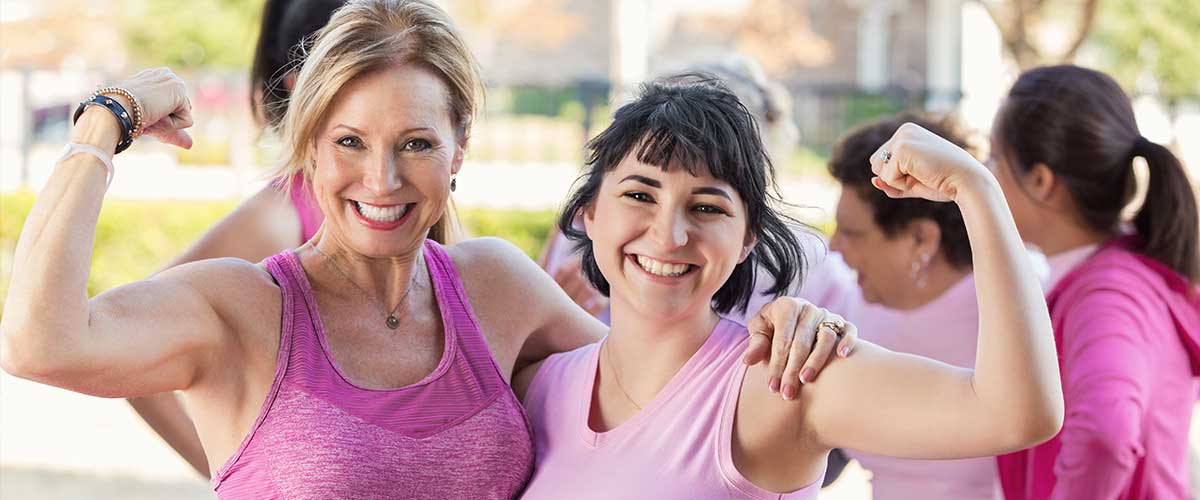 What is a Community Fundraising event?
A Community Fundraising Event is a fundraiser organized by members of the community where proceeds benefit MCF. The most important thing to keep in mind when planning an event is how much time, energy, and money you are willing to dedicate. From lemonade stands to formal galas, anything is possible. Start brainstorming, and remember – the sky's the limit! Below are some fun ideas to get the creative juices flowing.
MCF canister coin collection (come grab a donation bucket from us and start collecting donations!)
Restaurant partnership nights
Bake/craft sale
Ice-cream socials, backyard BBQs
Garage/yard sale
Car wash
Church or school fundraiser
Pub crawls
Partnerships with fitness classes – dance, yoga, spin
Golf tournaments
Concerts, plays, performances
Galas
Theme parties
"Thons" – dance-a-thon, bowl-a-thon, etc.
Sports tournaments
Auctions: live or silent
If you want to talk out an idea, or brainstorm with staff, give us a call!
Before starting your own Community Fundraising event, download the Resource Guide and Budget Template for information and tips!
MCF is happy to work with you to identify ways to make your event as successful as possible. Though our staff capacity is limited, we are happy to explore options with you. Depending on the size and scope of your event, we may be able offer various forms of support including:
Promotion on the MCF Events Calendar
Social Media mentions and links
Inclusion in MCF Newsletters
Web-enabled fundraising software to assist in donation collection
Official letter of endorsement or introduction
Usage of the MCF name and logo in promoting your event
Speakers, signage, and displays at your event
MCF branded promotional items for event attendees
Please Note: We are not able to provide all of these options for every event. Please contact us to determine what we can provide for your event.
Percent-of-Sale Promotions
Retail and service businesses often approach us with the offer of a business promotion resulting in the donation of a percent-of-sales to MCF. We are always grateful for this support, but we have firm limitations on our ability to promote a for-profit offer of this type, even when we can benefit.
MCF can be listed as the beneficiary of a percent-of-sales promotion, but not as a partner.
MCF is not able to​ endorse any percent-of-sales product or service.
MCF is able to promote your percent-of-sales product or service on our social media platforms, as space allows.
Any percent-of-sales promotion naming Maine Cancer Foundation or our events as the beneficiary must include the transaction percentage to be donated to Maine Cancer Foundation in its promotional messaging.
Maine Cancer Foundation can only provide tax-deduction receipts equal to the final amount donated.
Logo Use Guidelines
In order to promote your event, we encourage you to create a flyer to share within your networks. You may use the Maine Cancer Foundation logo, however, please follow these logo guidelnes.
Free Offers to Our Supporters
Many businesses offer free products or services to Maine Cancer Foundation directly to help in our fundraising efforts, or to be given to our event participants. We appreciate that generosity, as do our supporters.
Offers must be 100% free, with no additional fees or requirements.
MCF will promote free offers through our website, event mentions, and social media channels at our discretion.
Businesses interested in providing a free offer or donating merchandise directly to the Foundation should contact events@mainecancer.org.