Below is a listing of upcoming community fundraisers benefiting Maine Cancer Foundation. We also encourage you to visit this page to check out ongoing opportunities to support MCF when shopping at local businesses. Thank you!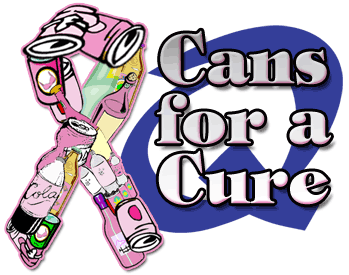 CANS FOR A CURE 2023
It's happening Wednesday, October18 - Friday, October 20 at the Maine Mall.
Lori Voornas, of WHOM 94.7, started Cans for a Cure 21 years ago to raise money for and bring awareness to breast cancer. Shortly thereafter, her mother was diagnosed with the disease and Cans for a Cure took on a whole new meaning and importance.
"That's why I pour my heart and soul into Cans for a Cure to raise money for people impacted by cancer by supporting Maine Cancer Foundation to make sure everyone in our state has access to the prevention programs, screening, and care they need to fight this terrible disease."
More information can be found here!
5th Annual Bikers for Boobies
Save the date of Saturday, October 7, to have the time of your life!
Started by a new Maine motorcycle club, the Vacationland V-Twin Cruisers, Bikers for Boobies is a fundraiser to help Mainers fight breast cancer.
If you have a motorcycle or would like to be a passenger, come play with Lori Vooras and the crew. It starts up at LA Harley-Davidson and ends at the only place it could end: Bentley's Salon in Arundel.
More information can be found here!