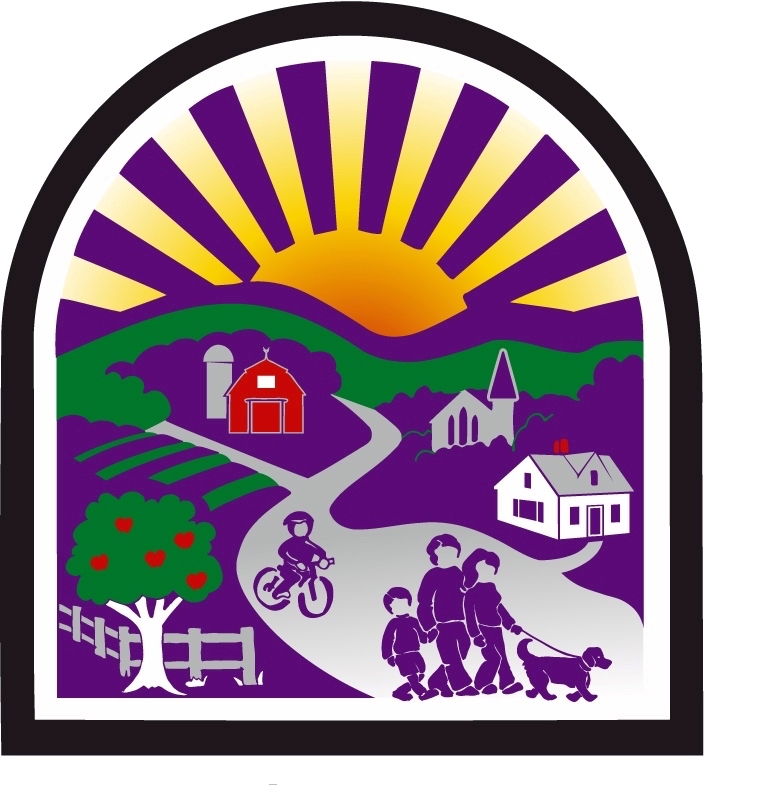 Franklin County, nestled in the Western Mountains of Maine, has a colorectal cancer mortality rate of 18.8%, well above the state average of 14.5%. Healthy Community Coalition of Greater Franklin, a nonprofit health promotion organization affiliated with Franklin Community Health/Maine Health, knows that work can be done to reduce the mortality rate for their residents. They have become a frequent partner of Maine Cancer Foundation for various projects to promote cancer prevention, early detection and access to care to improve the quality of life and reduce the mortality rate for their residents.
Colorectal cancer is the state's third leading cancer killer among men and women, but it doesn't have to be. Screening helps find colorectal cancer at an early stage, when treatment often leads to a cure. We know that regular screening, beginning at the age of 50, is the key to preventing colorectal cancer. While there are a handful of different screening options available for colorectal cancer, those individuals with minimal risk factors can participate in a Fecal Immunochemical Test (FIT), a non-invasive stool test that can be done in the comfort of your own home.
In 2017, MCF granted Healthy Community Coalition of Greater Franklin $99,832 for a two-year initiative to increase colorectal screening rates in Franklin County.  The One-by-One Screening and Navigation Project, led by Tracy Harty, RN, partners with the Community Para-medicine program of Northstar Emergency Medical Services throughout the county, bringing CRC education and non-invasive screening options to individuals in the security of their own home.   
We spoke with Harty, Senior Program Director: "Our first step in the project was to educate the medical providers on the ease of FIT tests for patients, and to have them encourage those eligible for screening and that have minimal risk to do this test." 
After the patients have the test, they are told that they can call their local Northstar ambulance base to pick up the completed test and have them deliver it to their providers. The community paramedics are trained on how to use the kit, and patients can also call them if they are confused about the instructions, or can't read them at all. Kits are also available for pick up at the ambulance base if a patient first refuses the test at the doctor's office, but then changes their mind to proceed. All of these services are provided at no cost for the patient, regardless of their insurance or eligibility to pay.
Before the One-by-One project began, the colorectal screening rate for Franklin County was 69.6%, the most recent numbers reflect that that rate is now 82.4% - above the Centers for Disease Control's goal of 80% of eligible individuals screened. Those screening rates should only continue to go up as the program continues to gain steam. In the second year of the project, they plan to focus on workplaces and providing access to FIT kits to employees and providing the transportation of the kits back to the providers.
Tracy shared that out of the patients using this service, about 15% of the FIT kits tested are positive for occult blood, indicating that further testing, such as colonoscopy, is recommended. And after follow up testing, 1 to 2 more have gone on to have detected cancer. "There is one gentlemen who did the FIT and had a positive reading. He agreed to go and have a colonoscopy, and it turned out he had stage 2 colon cancer. His cancer is treatable, and he never would have known had he not had the FIT test done. This has saved his life, and if even all we save is 1, then it is worth it."
Maine Cancer Foundation is dedicated to reducing the incidence and mortality rate of cancer in Maine 20% by 2020. We believe in prevention, to stop cancer before it starts; screening, to detect cancer when it is more treatable and beatable, and providing access to high quality care for all Mainers, regardless of income or geography.  We will continue to fund the most promising and effective cancer fighting programs in all corners of the state. In 2017, MCF awarded more than $445,025 in colorectal screening programs in Maine, working towards a healthier, cancer-free Maine for us all.