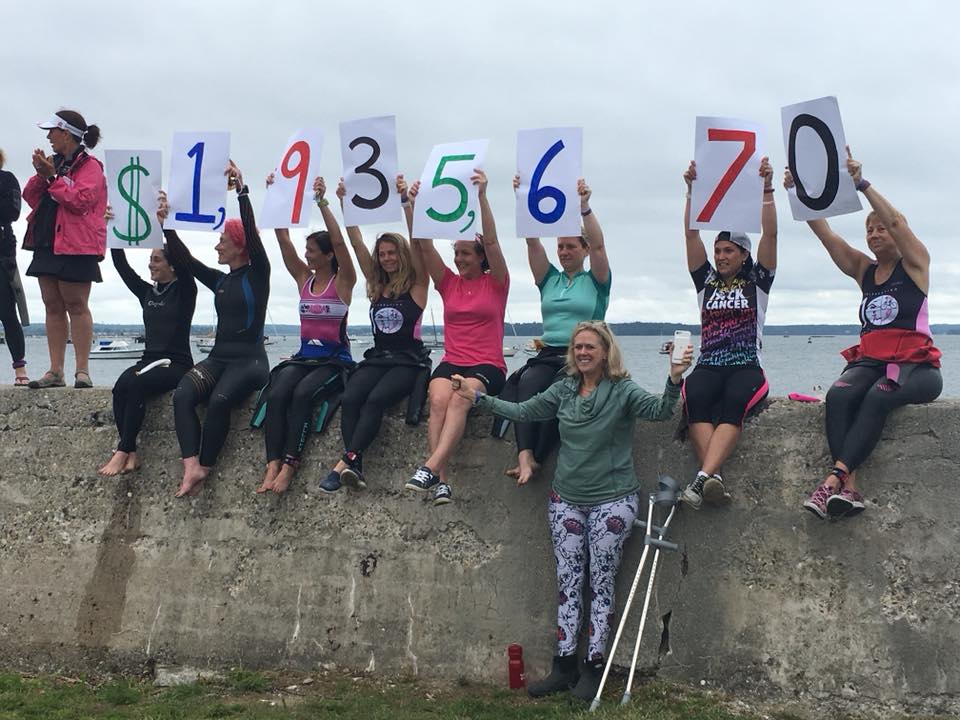 Each year, over a thousand women gather in South Portland to swim, bike & run as they Tri for a Cure in Maine's only all-women's triathlon.
Founded in 2008 by Julie Marchese and Abby Bliss, the Tri for a Cure has become the largest triathlon in the state of Maine, providing a gorgeous race course alone the shores of Cape Elizabeth and South Portland. This event consists of a USAT-sanctioned 1/3 mile swim, a 15 mile bike ride and a 3 mile run.
The Tri for a Cure is an unique opportunity for women to engage in the fight against cancer here in Maine. Our triathletes share a unique bond; some are cancer survivors, others are racing in support of their loved ones, but all of them share the desire to create a cancer-free Maine.
Registration is open until January 31st, 2019 at midnight. Register now!